Earth Day 2021 – Live streamed event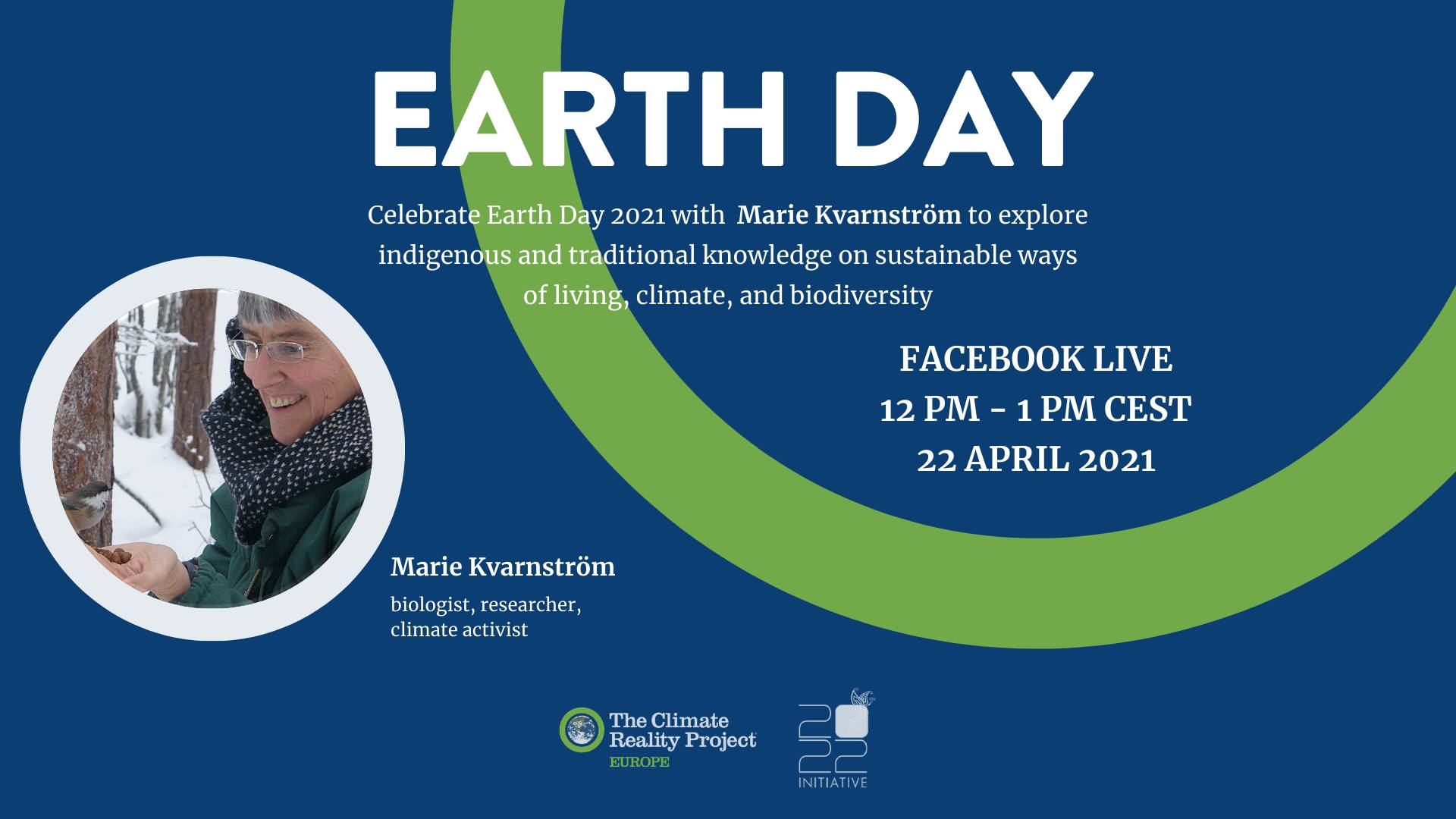 Celebrating Earth Day: A dialogue on indigenous and traditional knowledge
Join us virtually to celebrate Earth Day 2021 by tuning into this exciting lunch time talk with biologist, Marie Kvarnström, who has done extensive research and work with indigenous and local communities about traditional knowledge on sustainable ways of living, climate and biodiversity.
We will have a conversation about the urgent need for societal transformation, shift of our deeper values related to the world around us and how we can learn together with indigenous and local communities. She will also talk about the concept of Good Living – Buen Vivir in Spanish – and what this might mean for us.
Click here to register for participation in Zoom, where you will be able to ask questions during the talk.
Click here to join the Facebook event. The event is co-hosted with Climate Reality Europe.
2022 Initiative Foundation
About Marie Kvarnström
Marie Kvarnström is a Swedish biologist at the Swedish Biodiversity Centre, mother of two sons, and an environmental activist. She has worked for the past 30 years in Sweden and internationally (in Southern Africa, India and Latin America) with caring for ecosystems based on local and traditional knowledge of biological diversity. Current interests are the importance of a close relationship between people and the places where we live with all their living beings, how we can assume responsibility for everything we do, and what constitutes a "Good Life". She has a life-long love for all more-than-human beings.
About Climate Reality
The Climate Reality Project, our mission is to create a global sense of urgency on climate change and catalyze a planet-wide shift to clean energy to solve it.
Founded and chaired by Nobel Laureate and former U.S. Vice President Al Gore, we share the truth of climate disruption with communities around the world and empower people everywhere with the knowledge and tools to help us create a sustainable future.