THIS IS THE 2022 INITIATIVE
The 2022 Initiative aims to accelerate the global work on the 2030 Agenda, including the Paris Agreement, through interim goals by 2022, an Interim Conference and Sustainability Games in Stockholm and around the world in June 2022.
Longterm goals are needed for sustainability, but to create action and to hold today's leaders accountable, we need milestones and Interim Targets. The 2022 Initiative Foundation is a non-profit foundation (read our purpose here).
UN Sustainable Development Goals
WHY 2022?
To accelerate the implementation of the 2030 Agenda and to hold today's leaders accountable, we need milestones and Interim Targets. The year 2022 is halfway to 2030 since 2015 and the agreement on the 2030 Agenda and the Climate Agreement.
2022 is also the 50th Anniversary of United Nations Conference on Human Environment, held in Stockholm in 1972, the world's first UN conference on sustainable development, and 50 years since the formation of UNEP, today UN Environment.

SUSTAINABILITY GAMES
In the Sustainability Games everyone is a winner – A competition in Best for the World.

A healthy competition can drive new solutions, but not always and all the time. We don't want to create a society of winners and losers. Through constructive collaboration we achieve true results that make the world a better place for all of us.

We have the solutions and we need action NOW. Why wait until 2030? Join us the the 2022 Initiative and the first Sustainability Games in 2022!
Join Us In Accelerated Action for Sustainable Development! A Once in a Lifetime Opportunity that we can't miss!
Only One Planet was the theme of the Stockholm Conference in 1972. After 50 years of global environmental work our one & only planet is in severe crises caused by humans having a consistent negative already impact today and even more in the future – if we don't ACT NOW.

We need BOLD and COURAGEOUS ACTION for systematic change NOW. In spite of 50 years of global environmental work and four years of children and youths in school strikes every Friday around the world to get action from governments, there is VERY LITTLE action.

There is no business on a dead planet so business leaders need to think long-term. How can leaders from business support Fridays For Future and all children and youth to get action from governments? We know we have the solutions, so we just need to get into action.

To a large estent thanks to support from the Swedish Institute (SI) and other partners, we managed to bring around 20 children and youths from Most Affected People and Areas (MAPA) in Africa, Latin America and Asia. Together with youths from the Youth Task Force they contributed to increasing the demand for BOLD ACTIONS from delegates at the conference.

After the conference we continue our collaboration and to drive leaders to go from just words to solid action, with activities coming up in relation for example COP27.

2022 needs to be a game-changer for the environment. It's 50 years after the Stockholm Conference and the formation of the UN Environment Programme (UNEP) and the world is in the middle of several crises. The latest IPCC Report shows clearly that we need to see systems changes and action NOW. Throughout the year in 2022 world leaders will gather in several UN meetings, culminating with the Stockholm 50 UN conference 2-3 of June 2022. This will open new pathways to build hope for the next generations. It's NOW or never.

To make 2022 the game-changer it needs to be, we invite you to partner with us!
.
Read More
Donate & support FFF MAPA (in EUR)
Donate & support FFF MAPA (in SEK)
To reach the Sustainable Development Goals by 2030 we need to speed up!
The year 2030 is too far away to create a sense of urgency, drive and engagement
already today in society at large.
2022 is halfway to 2030 since 2015 and the agreement on Agenda 2030 and the Climate Agreement in Paris.
2022 will also mark the 50 year Anniversary since the Stockholm Conference, the first UN Conference on sustianable development, and the decision on UN Environment (UNEP), and also Rio 30.

To contribute to accelerated action and co-creation we arrange a series of dialogue meetings focusing on action NOW and come as far as possible by 2022.

Join us in a series of dialogue meetings for co-creation and accelerated action in relation to the Earth's environmental future and upcoming UN meetings.

During the Swedish Democracy Week "Almedalen Week" we will arrange five dialogue meetings. The meetings are part of a series of dialogue meetings aiming at increasing the impact of the Stockholm 50 UN Conference and how we all, "We the Peoples", can engage to accelerate action now, to reach as close as possible to halfway in the implementation of the 2030 Agenda by June 2022. Click on the links below for more information and registration.

Click here for a catch up from previous Dialogue Meetings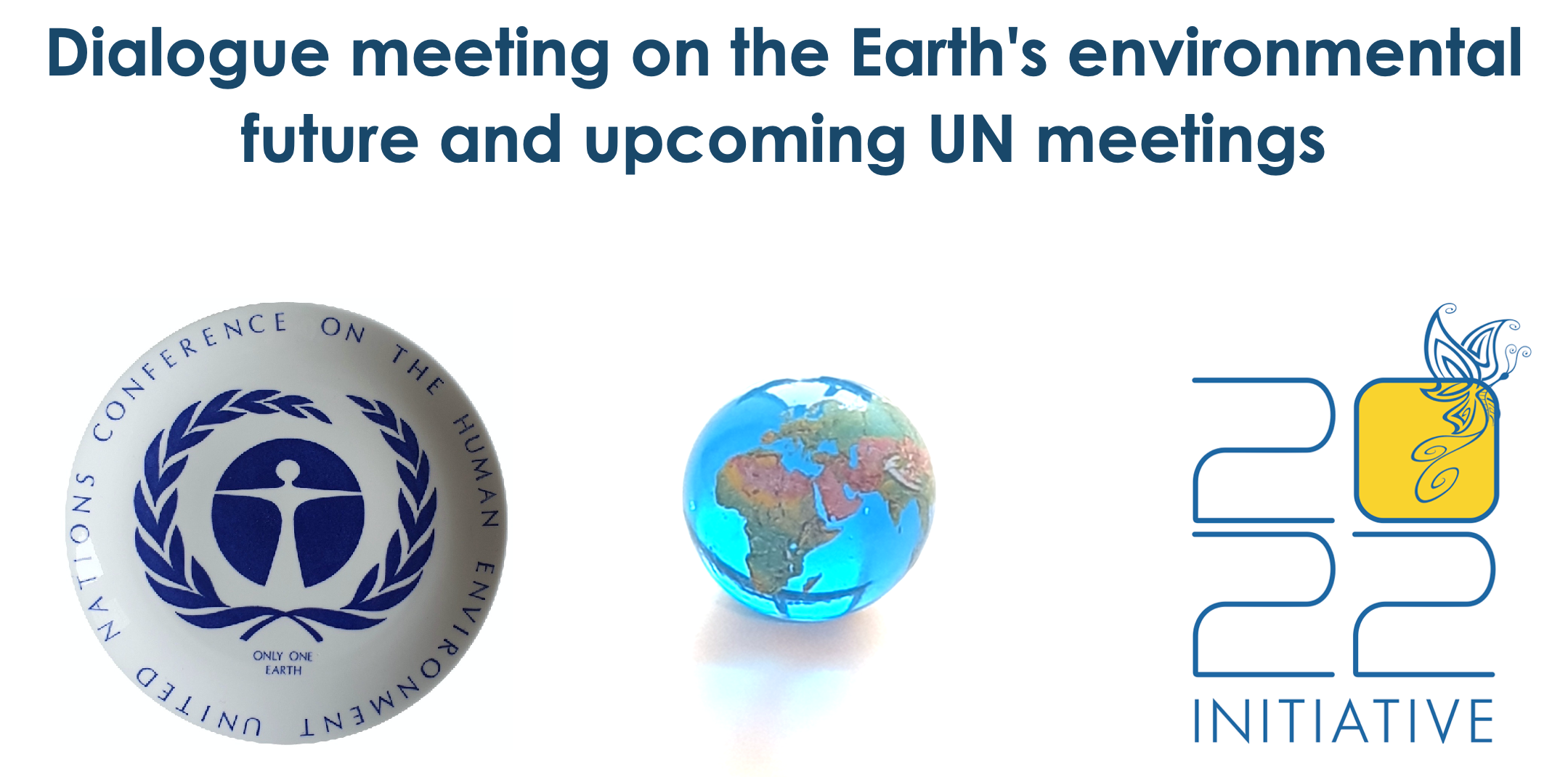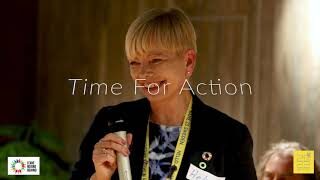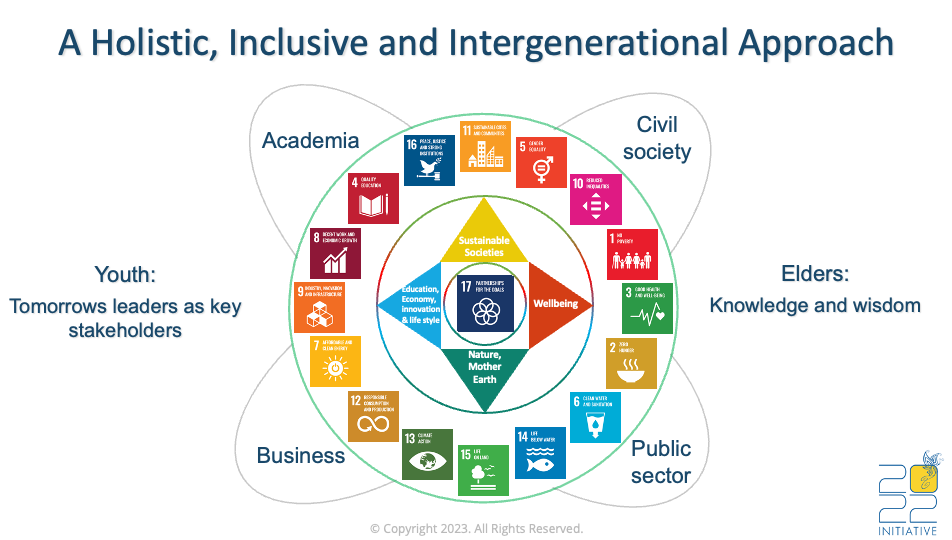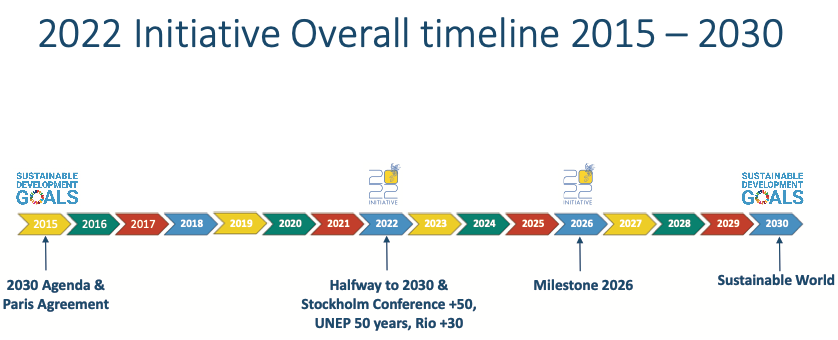 Sustainability Games & Conferences 2022, 2026, 2030 and so on…
– Every four years, just like the Olympics or World Championships
– Local event, around the world, connected digitally for "glocal" sustainability
How let go of the silos and work together as humans?



We need to work together, as humans, to achieve SDGs.
By adding wellbeing we can more easily see how sustainability relates to the individual.